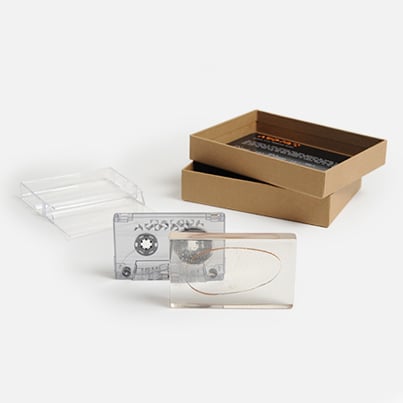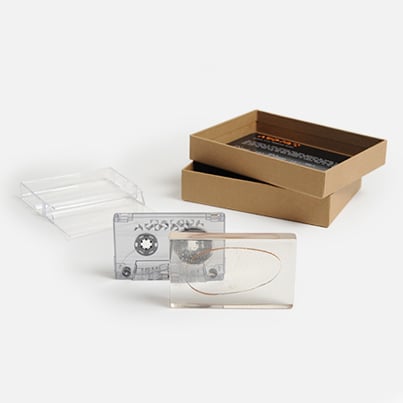 Reel Torque Vol 16 AUDio002 Magdalena Parker Archive 1964 – 1972
£20.00 / Sold Out
Manilla card coffin w/ 32-minute, pro-duped and printed tape plus a 16th tape loop encased in resin, never to be heard. Hand-stamped and paste-in artwork. First in a series of 3. Edition of 64.
Reel Torque in accord with Steve Goodman (Kode9) and Toby Heys' sonic research unit AUDINT reveal the work of Chilean performance artist and filmmaker Magdalena Parker; original agent of the secretive organisation's second wave, whose experimental work revolved the use of voice, magnetic tape and synthesised tape drone loops.
The 32 minute cassette carries 15 hypnotic and queasy looped sequences produced on analogue synthesisers and tape machines such as the RCA Victor TR-3 between 1964 and 1972, whilst an additional loop has been encased in clear resin to ensure it is never heard, for reasons beyond any feasible conception.
Following from AUDINT's gatefold book + LP enigma, 'Martial Hauntology' (2014), this is the project's 2nd art edition, aside from numerous infrasonic sound installations and video presentations divulging their tangled and speculative provenance in galleries and festivals across the world.
Further research will be disclosed in due course thru consecutive boxsets representing the findings of Marshall Spector and Vietnamese scientist Nguyễn Văn Phong.
Shipping & Handling charges:
Within UK: £4
Within Europe: £6
Within USA: £8
Rest of the World: £8